Evie recently took on a jewellery commission which was quite a challenge.
Intro by Emma
I regularly have people approach me with commission work, it's a strange side effect of the rebrand last year, which I hadn't considered at the time.
The rebrand
When I began down this path of launching other Jewellery Makers work on my own site, I realised a rebrand was in order and after a late night of brainstorming with my husband and a trusted friend, we came up with 'THE JEWELLERY MAKERS'.
I love the name. I like that whole 'it does what it says on the tin' thing on a name. Perhaps though I hadn't realised that it would send us on a curious new direction that I hadn't considered. The thing is, when someone is looking for a piece of jewellery being made, they search for 'Jewellery Maker' and there we are! Number 1 on Google, our enquiries for commission work have gone through the roof! We didn't actually set out to attract commissioning work, but we love a challenge and it's really a lot of fun!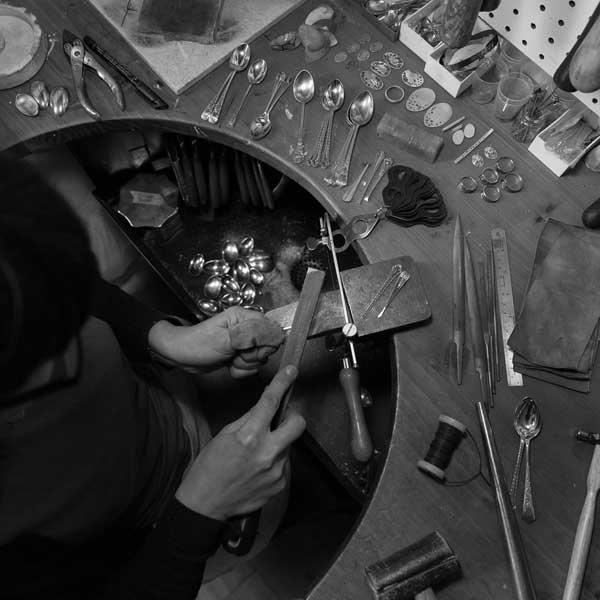 At the bench

The initial consultation...
When this one landed, I wasn't sure it would happen. The customer had a much loved earring that had lost it's partner, but it wasn't something we could replicate. I suggested that we could perhaps make something inspired by it's boho circular design but make it our own, creating something unique and special. I wasn't sure if she'd be up for that, but she was really excited by the idea! I knew that Evie was the woman for the job and together all 3 of us started n a crazy journey of discussion, design, and swapped about a million emails and pictures, with Evie making samples in cardboard and copper in her typically dedicated and thorough style that I knew would make this a massive success.
So massive thanks to Evie for this job, and for writing this amazing blog about the process! Thank you to customer 'T' who was lovely to work with and open to all of our crazy ideas! Thank you to you for reading! If you have a commission in mind, please do give us a shout. Our prices start at £150 for silver commissions and £250 in gold, prices vary depending on the design. I hope you enjoy reading about one of our latest projects, completed by the very talented Jewellery Maker, Evie Milo.
Over to you, Evie...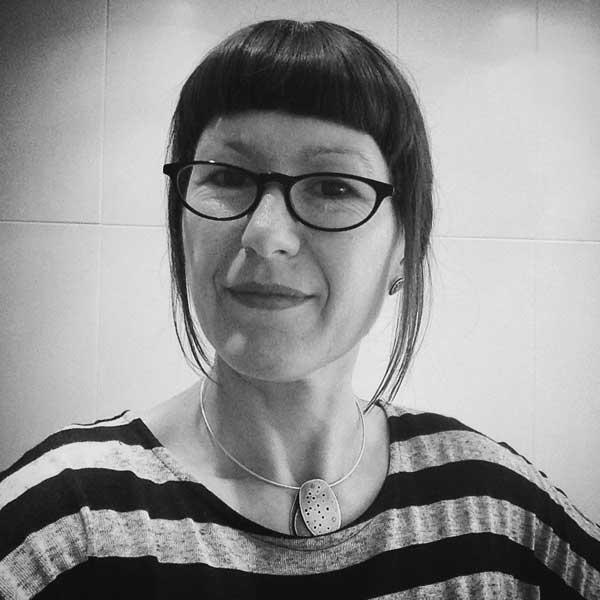 Evie Milo - Jewellery Maker
The original lost earring was intricate and unique, we advised the customer that it wouldn't be possible to make an earring to match. We could however make her a pair inspired by the original. Emma suggested using metal punches and stamped silver to create something in a similar boho mandala style, she contacted me because she knew I had recently been experimenting with some new stamped patterns and she thought I might be interested.
I started doodling ideas down, but found this quite difficult as drawing isn't my forte. To make the design process easier I decided to digitise my metal punches and instead worked in Adobe Illustrator to come up with ideas. I am much happier working in this way. Working digitally enabled me to work to scale and accurately rotate the elements in order to come up with the final pattern layout for the earring design. I played with a few options until I found one I liked.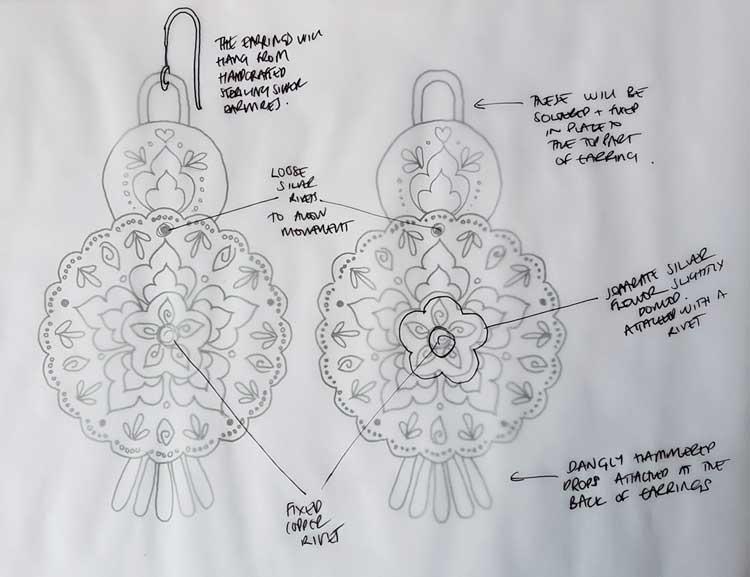 Doodles

Then we have a period of discussion with the customer to ensure we are all on the same page, it's the customer's opportunity to make any tweaks and it's our opportunity to confirm all the finer details exactly! Our lovely customer requested a few changes to the design pictured above and then gave us the go ahead . Exciting times!
I approached the stamping nervously. How would I be able to make two identical stamped pieces, without making a single mistake? I practiced a bit on cardboard initially, then on copper blanks and I came up with a technique using a mirror that enabled me to make sure my metal punches were correctly aligned before striking them with a hammer and committing to their position. See the pictures below for the process.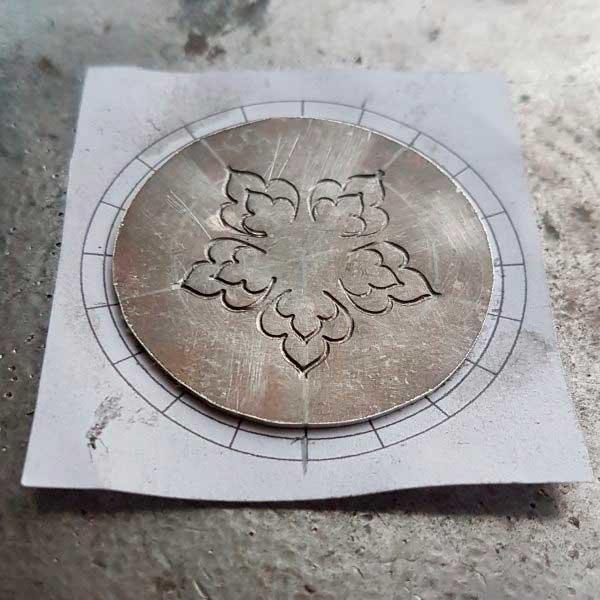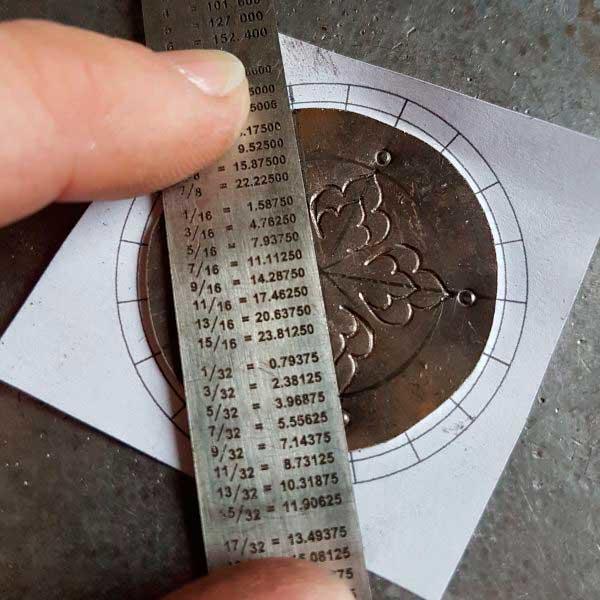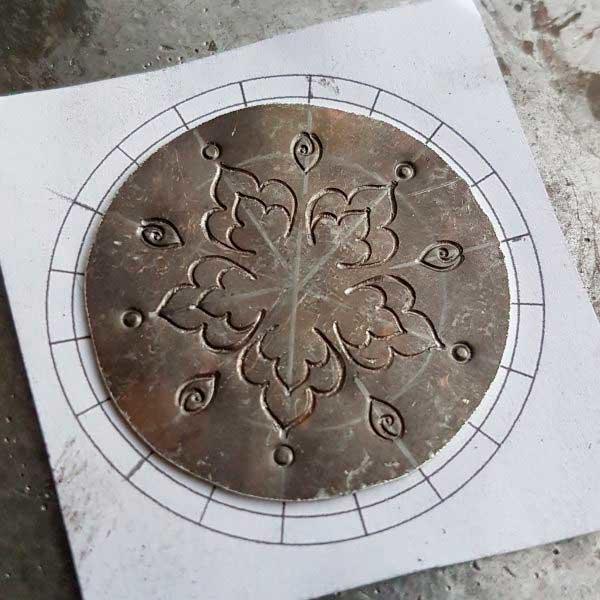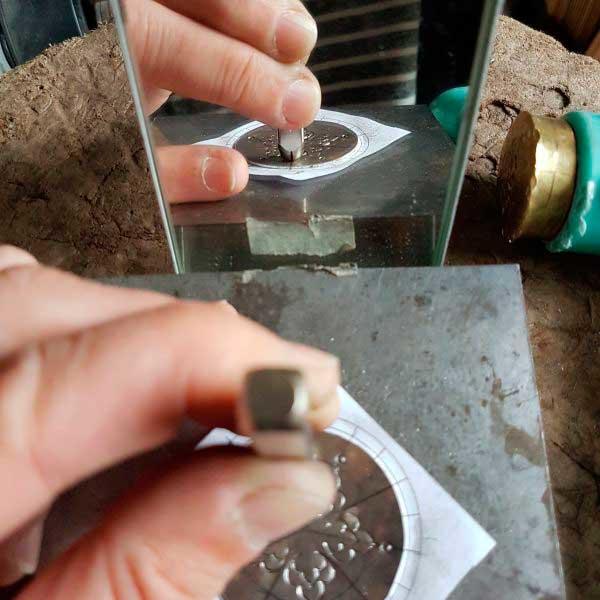 I was so relieved when I'd finished the first circle. Then my anxiety returned with a crash, bang, wallop as I had to repeat the whole process to make another stamped piece exactly the same as the first. But the mirror technique really helped with this and soon I had two identical pieces.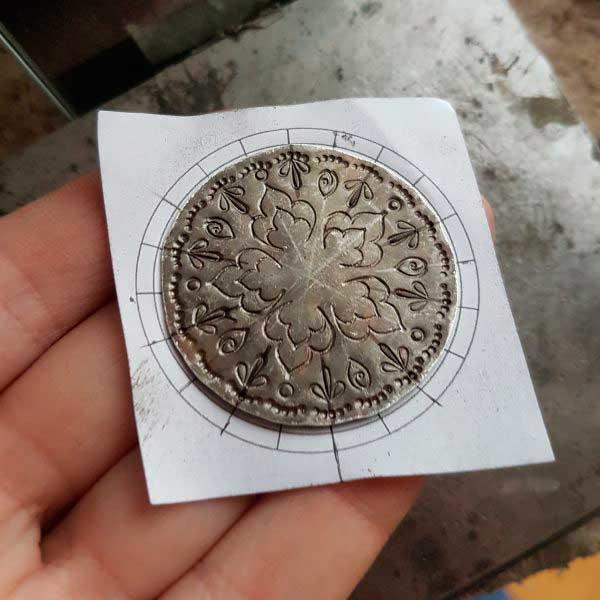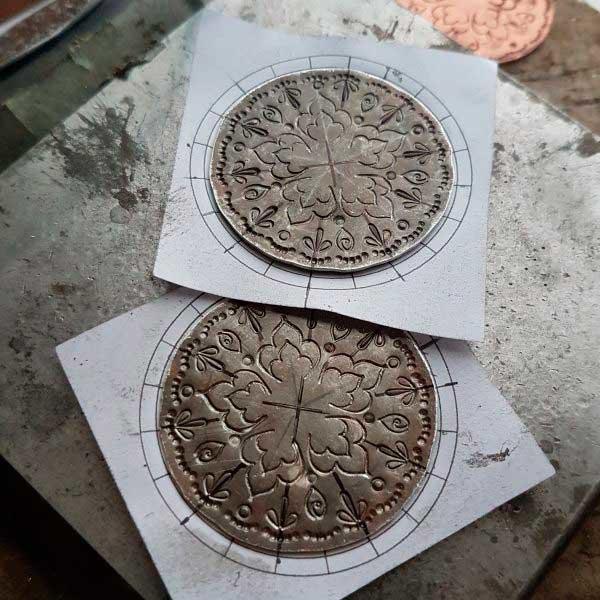 I set about making the other components for the earrings. The small domed flowers that would be riveted to the middle of the stamped circles started off as simple small circles, but soon became little silver flowers. The silver teardrop tops came next and it all began to come together.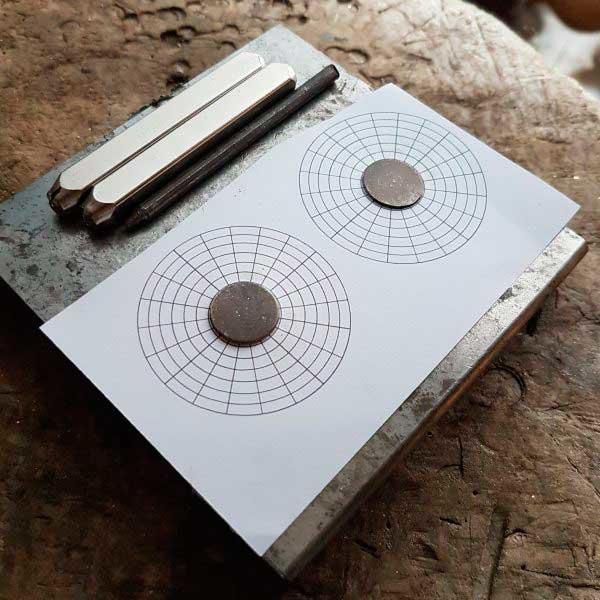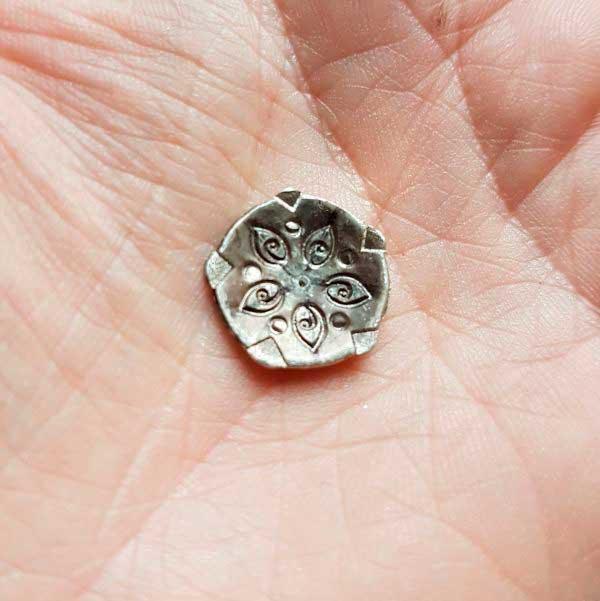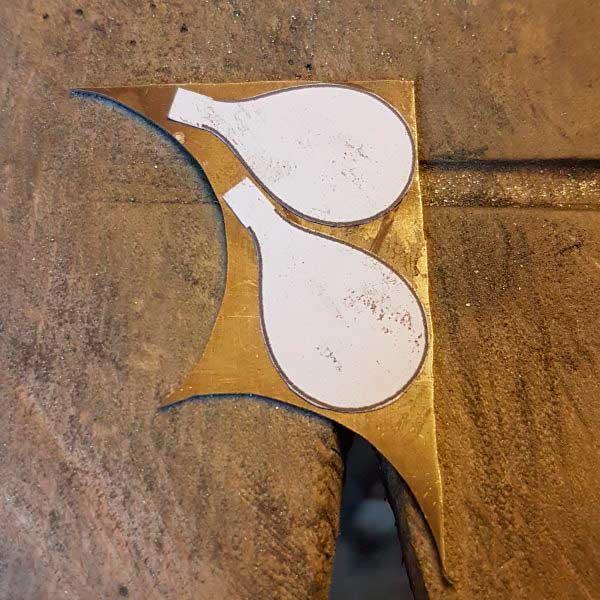 I added the earwires and hooks on the back of the teardrops so the earrings could be fastened securely when worn, this was a customer request that we adapted into the initial design. I also added the silver hammered dangly bits and finally riveted all the handmade components together.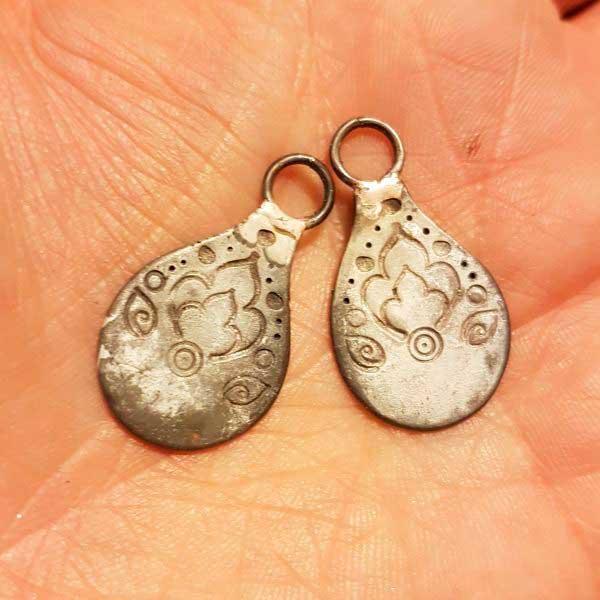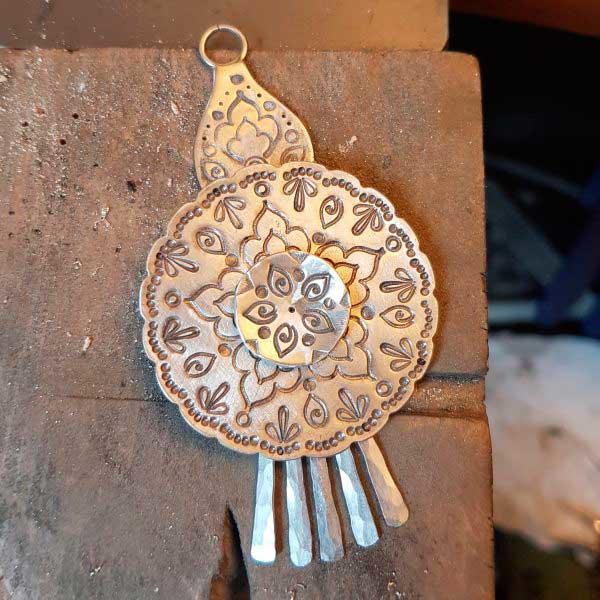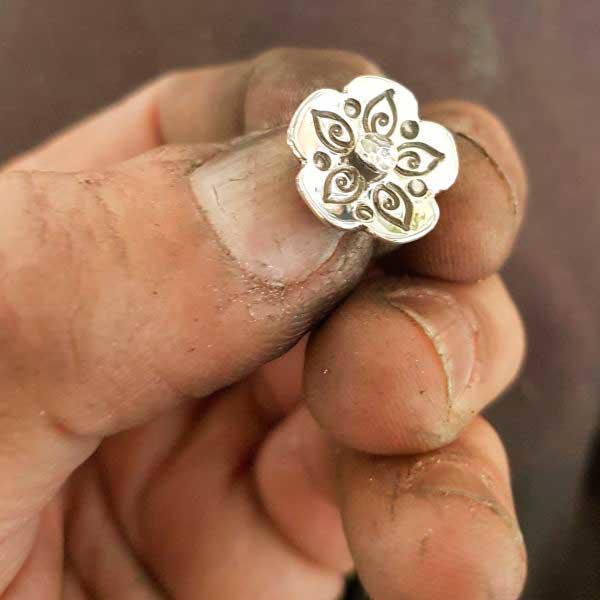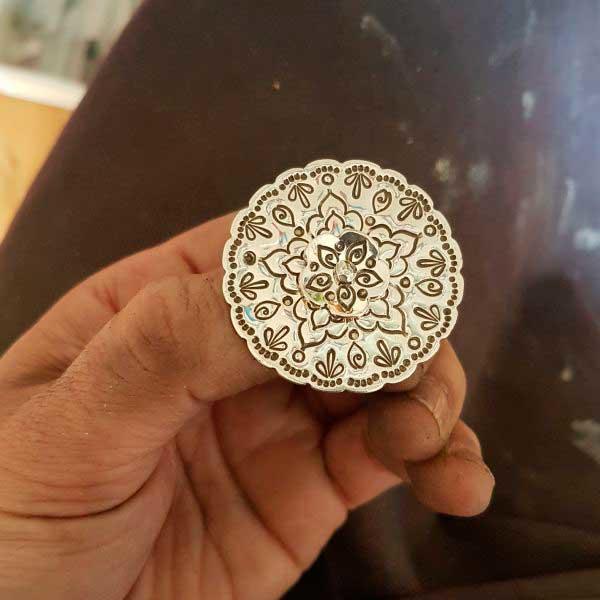 The final earrings looked like this – stunning aren't they!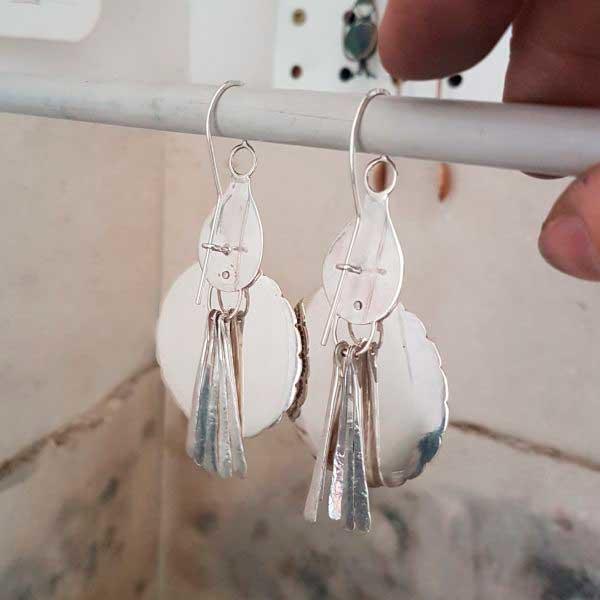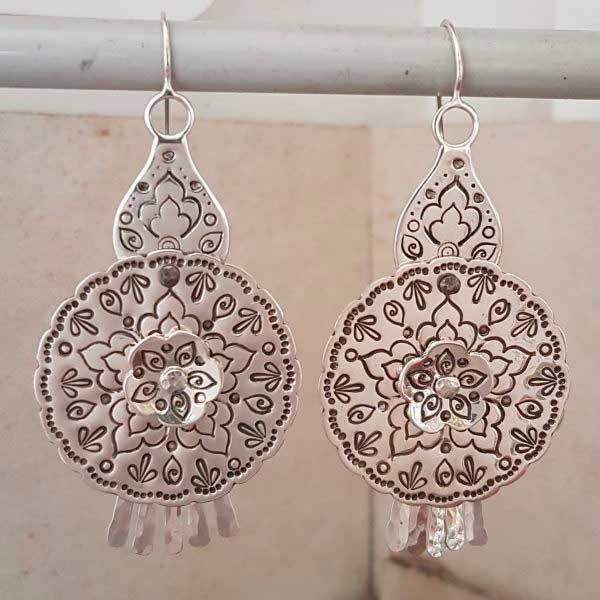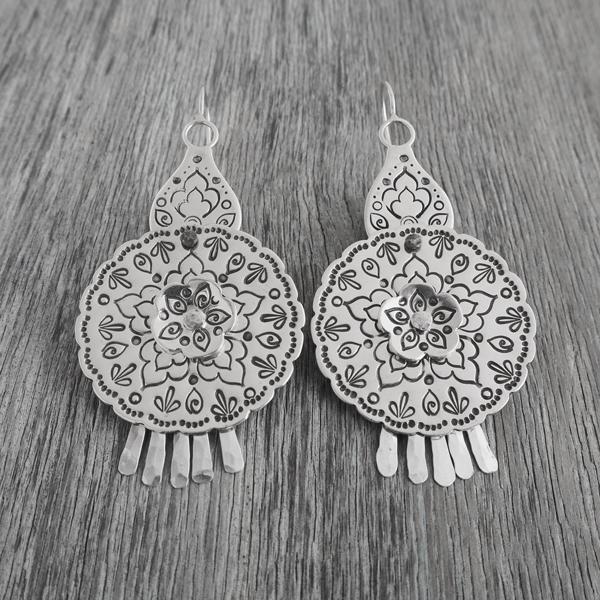 The finished earrings!