Hands up if you've learned something new in lockdown?
I know I have, here are a few of the things I have learned:




A least 5 new

recipes

Homeschooling is hard
How to shave a head
Homeschooling is really hard
Kids can still pick up a sickness bug when they haven't been ANYWHERE for weeks
Homeschooling is really, really hard
My kid's teachers do an amazing job (and home schooling is really, really, really hard)




Homeschooling has been…let's politely call it 'challenging'. As I write this there are 2 weeks of this term left and our home schooling efforts have dwindled to half an hour every couple of days punctuated with a lot of time on the Xbox, whilst I am working from a makeshift jewellery bench in the corner of our open plan home. I have gone through this whole process of guilt (I'm not doing enough) and fear (H will fall behind) and I'm now in the acceptance stage, otherwise known in my adopted homeland of Yorkshire as 'It'll be reet'.




So, not that I was in doubt before, I now have a new found deeper level of respect for the teachers that manage, day after day, week after week, term after term to cajole, educate and keep in line my two boys who are of Primary school age. My eldest son has had great teacher after great teacher in his 4 years at our school and my youngest son has also benefited from lovely, caring teachers through his reception year. They have managed his recent return to school smoothly and positively and it is so wonderful to see him scamper in and out smiling all the way every day! It's a long way from him screaming 'I HATE LEARNING' at me on one of our less successful home school days!




Each year I like to show my appreciation of these strange creatures (who bizarrely choose to spend vast amounts of time with 30 children at a time *shudders*). I do this with a little sparkle, a gift from me (and the kids) to say 'I know you work your rocks off and brought on my child, thank you'. And this year is no different. Throughout lockdown our teachers have made videos, hosted zoom meetings, sent through work and encouraged all the way, and not just the kids, the parents too. And boy, have we parents needed that encouragement. Between them and our amazing Head, they have made a huge difference to me and to my children, during a time that none of us saw coming.



Here are my top 5 perfect gifts for a teacher
1. £22
Silver star studs by Clare Collinson,
For that teacher who has been a star throughout the year.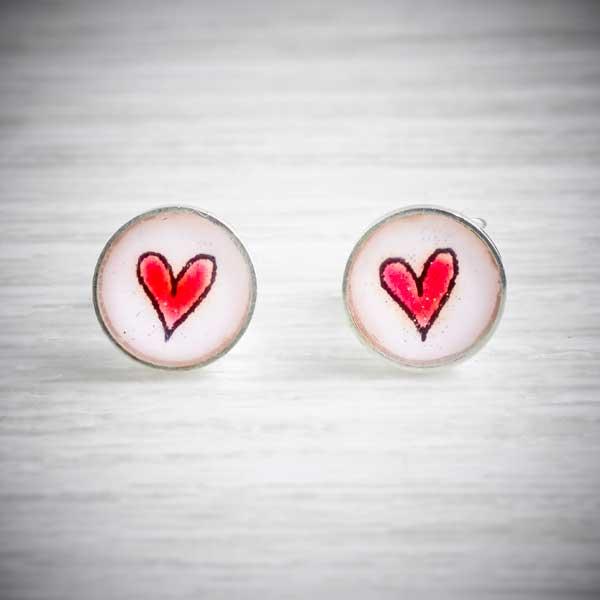 2. £34
Tiny Tick Pebble by Emma White
"Correct' Top of the class! The perfect symbol for a teacher who is getting it right.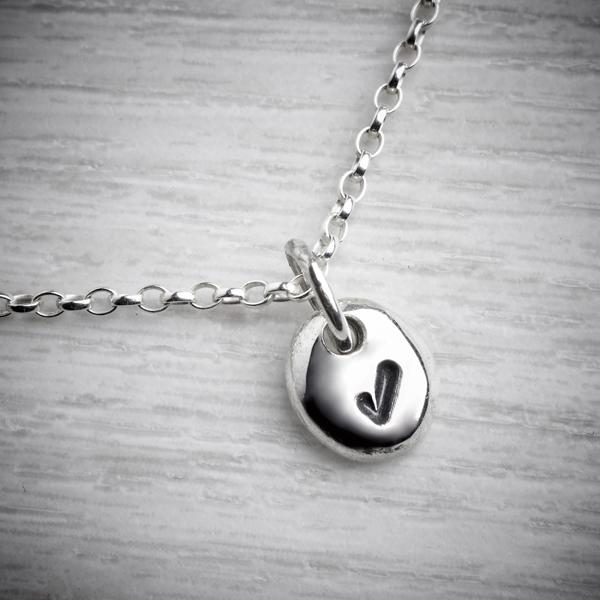 3. £39
Personalised Tiny Text on Bootlace Necklace by Emma White
Have your own message stamped onto it, perfectly personal.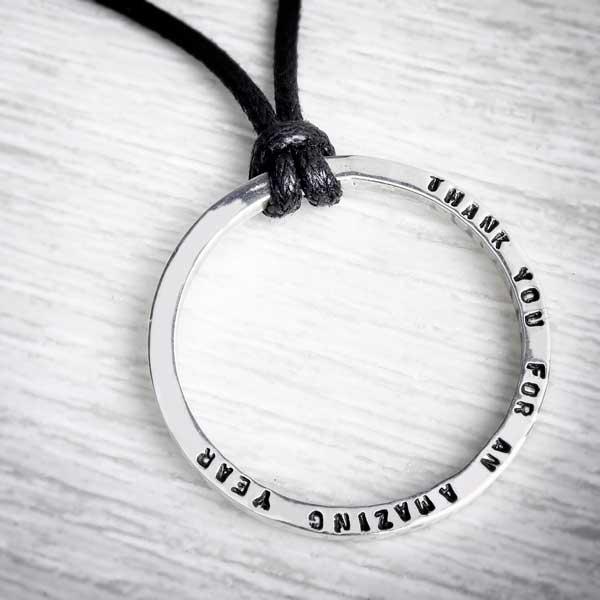 4. £72
Four Seasons Charm Necklace by Helen Shere
To represent the school year and the changes we've been through together.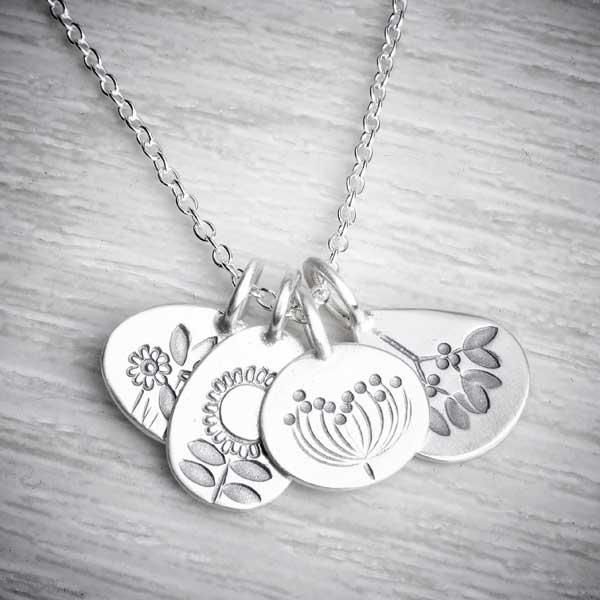 5. £65
Silver brushstroke necklace by Becca Macdonald
Perfect for those creative types