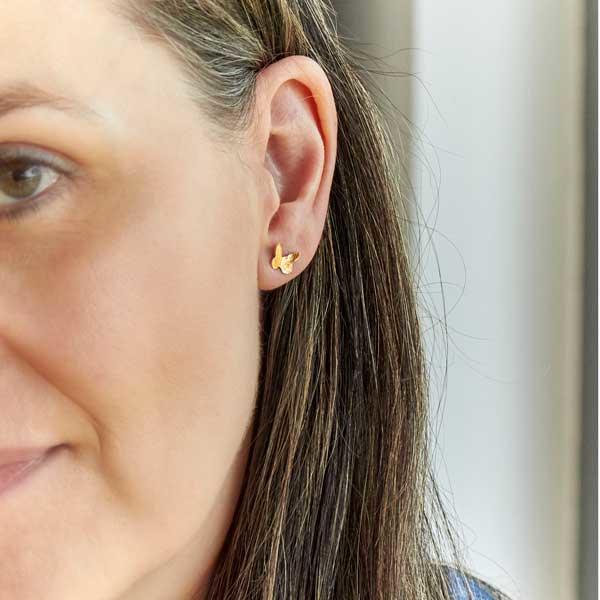 When choosing jewellery to wear, there are so many things to consider. Not only are you deciding which design of jewellery to purchase you're selecting a metal and if they feature, which gemstones, you'd like. While most of these choices are best just left up to personal preference, shopping for earrings can be a little more complex.
It may be one of the oldest forms of human adornment, but the humble earring has evolved. When chosen well, they can enhance your best features. From simple hoops to statement climbers and mix and match studs, our experts at The Jewellery Makers explain how to find the best earrings to suit your face and haircut.
Choose Earrings That Match Your Face Shape
Have you ever wondered which earrings suit your face shape the best?
When you're choosing earrings that suit your face shape, you can accentuate the features you love. Faces usually fit into these shapes – square, round, heart-shaped or oval and earrings styles come in either hoops, studs, chandelier or drop designs. If you understand which earrings suit your face shape best, it's easy to choose earrings that look fabulous on you.
Just remember though, these suggestions certainly don't mean you can't mix it up a bit and wear any earrings that you want, because wearing something you love makes you happy and confident and that always looks great.
Square Face
Hoops, like our Silver Wiggle Hoops, are your friend. They will look wonderful on you, and the wiggle shape will make your face appear a little longer and look amazing. Earrings with rounded shapes, like our Silver Clay Rounded Brushstroke Earrings, and narrow chandeliers, such as the Ivy Twist Post Earrings, will help give a softer appearance to your face.
Round Face
Choose earrings with vertical lines, or drops, because you want to add an appearance of length to your face. Drop or dangle earrings, such as our Small Oxidised Silver and Gold Angel Wing Drop Earrings, will elongate your face.
Heart-Shaped Face
Good options to balance out your face shape are earrings that are wider at the bottom and teardrop shapes, like our gorgeous Silver Single Celtic Knot Earrings. Long earrings with beautiful lines and curves would also balance the face shape and draw attention to the eyes, cheekbones and jawline.
Oval Face
If you want to emphasise your classic looks, consider timeless studs, such as our Silver Shattered Studs. Wider styles also help to cancel out any notion of narrowness in your face. Add to your jewellery wardrobe often, and experiment with all the earring styles and shapes.
Can I wear big earrings with short hair?
Yes of course you can! Wearing big earrings with short hair can be a dramatic look but there is nothing wrong with being dramatic! Go for it!
The Golden Rules for Wearing Earrings
Rule 1: Know Your Earrings
You know your hoops from your studs, but you may need to swot up on some more unusual terms; 'drop earrings' — those that "drop" just below the earlobe, like our Wave Sixpence Earrings, and 'climbers' — earrings, such as the Little Wiggle Silver Earrings, that sweep up the ear from the lobe.
Rule 2: Mix and Match Earrings
Look around and you'll see that from the runway to the high street when it comes to earrings, anything goes; single, mismatched, multiples. If you have multiple piercings, don't be afraid to mix and match styles — try a combination of delicate studs, or pair a statement design with a small hoop. We even have some mismatched styles - Silver Mismatched Bird and Leaves Hoop Studs - we also have some that can be worn in more than one way, like the - Two in One, Enamel Earrings with Silver Studs Inside - so you can wear them as an identical pair or a mismatched pair.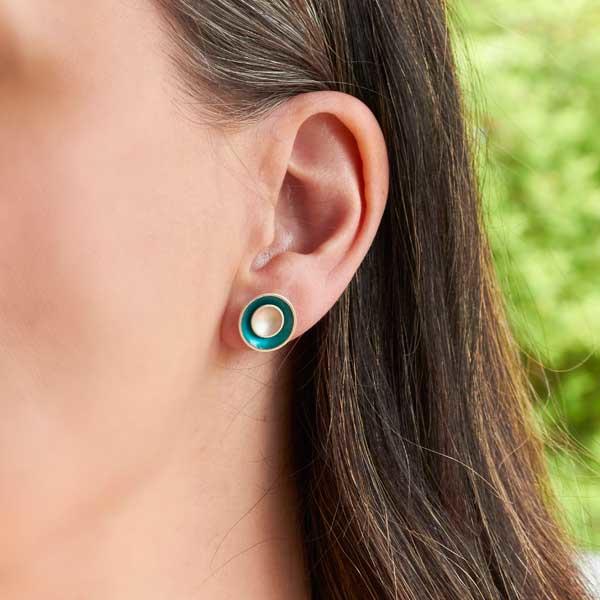 Rule 3: Earrings for Every Occasion
If work wear calls for a pared-back look, a simple stud should suffice. For date night, why not try something that swishes — Silver Chainmaille Fan Earrings — to transfix and beguile your other half. Hair, makeup and neckline are all part of the equation, so make sure your earring choice is complementary. Earrings that move with you and grace the jawline can be seriously sexy!
Rule 4: Break the rules
All of these thoughts can be really useful to guide you if you are unsure of what suits you, but the best advice is to wear what you love with confidence and flair! Choose the earrings that speak to you, that catch your eye. The ones that make you 'ooooo!' are the right ones for you. When you have those beautiful earrings that made your heart flutter, wear them again and again, if they make you happy wear them as often as you want to. Something joyful to wear in your ears will elevate your ordinary day into a great day!
Where to Buy Handmade Earrings?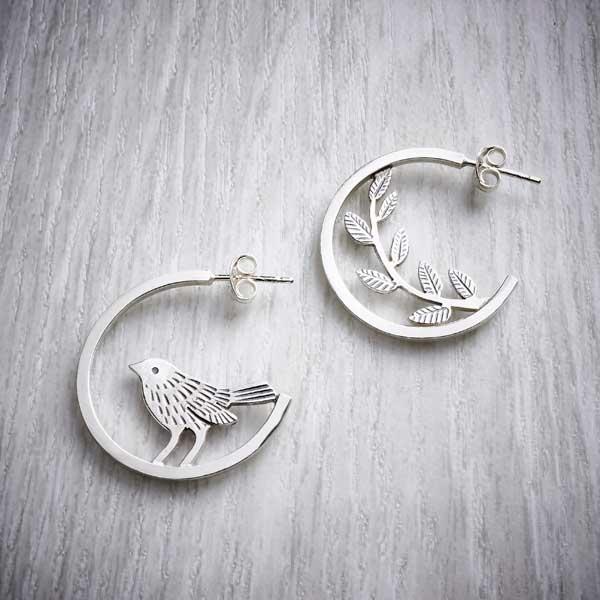 It couldn't be easier to buy your unique on-trend handmade earrings through The Jewellery Makers.
We've set up our online marketplace to make it simple for you to find what you're looking for. You can browse by collection, to see a range of matching pieces or check out our personalised section. If you've got a particular seller that you've bought from before and loved their work, then you can go straight to their specific storefront and see what else they've got available.
Purchases are quick through our dedicated online store, and payment is always secure. As a bonus, all our post and delivery is free within the UK. This means you can browse our range without having to worry about the added expense of getting it shipped.
For more advice on what handmade jewellery to wear right now, see our curation of The Top Handmade Jewellery Trends in 2021.
Browse our range of beautiful handmade earrings today and discover the perfect gift that you won't find anywhere else — for someone special or yourself!