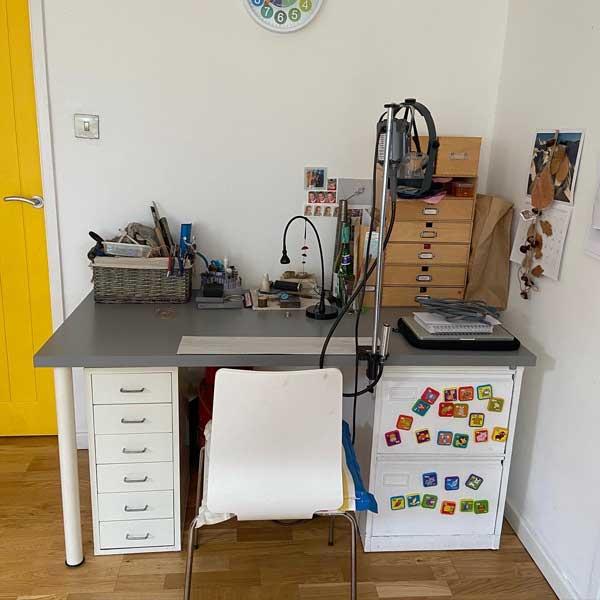 It's like stepping back in time! When I started as a Jewellery Maker in 1999 (eek yes, I am that old) I had a little desk and a fairly basic toolkit of just hand tools that I'd bought at college in Dundee @djcad_jewellery_metal whilst studying for my degree in Jewellery and Metalwork.

Now I have a beautiful bespoke space @sunnybankmills in my lovely village of Farsley. It's my workshop, my teaching space, my sanctuary and it really hurt to pack it up last week and walk away, all because of this awful virus that is ravaging our population and overwhelming our hospitals. I've cancelled all my classes and moved a mini workshop back home, just like 20 years ago when i first started in business.

But out of my 'desk', my admin workstation at home...that I never use...otherwise known as 'the shit tip', (situated in the open plan downstairs bit of our house - open plan seemed such a wonderful idea at the time) I created this lovely little space. Then I also cleared out my utility room to make space for my polishing and pickle station. So there it is, home working all ready to go. I'm able to make stuff, to experiment, to plan new collections, to teach online. To work on the website and I even have my photographer husband at home. If only it weren't for the three kids I'd be totally smashing it work wise! ;)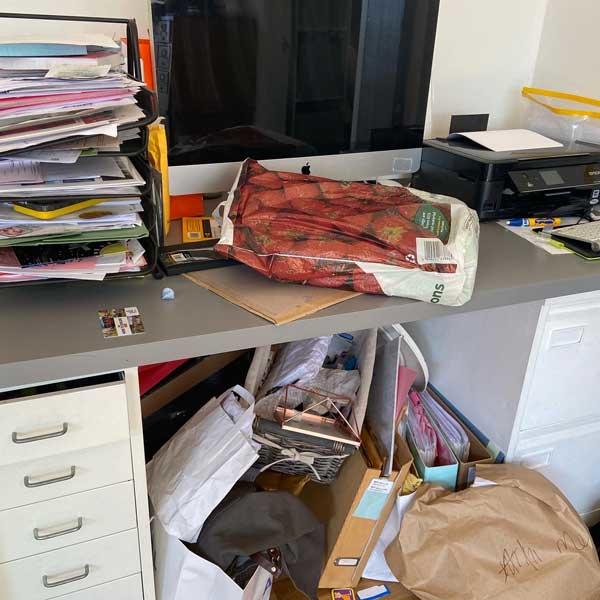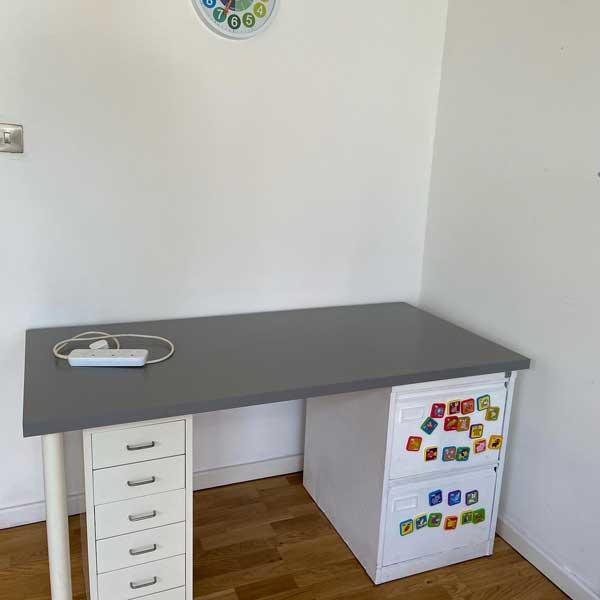 Well, let's just work it out together eh? It's not as if we aren't used to juggling is it? If you are interested in doing a free tutorial on making some nice stuff with the tools you probably have in your shed/garage then I'm your girl. I've always fancied having an online jewellery school, who'd like to be my guinea pig? Sign up to the mailing list and watch this space...