Helen Shere - Jewellery Maker
Helen Shere - Jewellery Maker
Introducing Helen Shere - Jewellery Maker.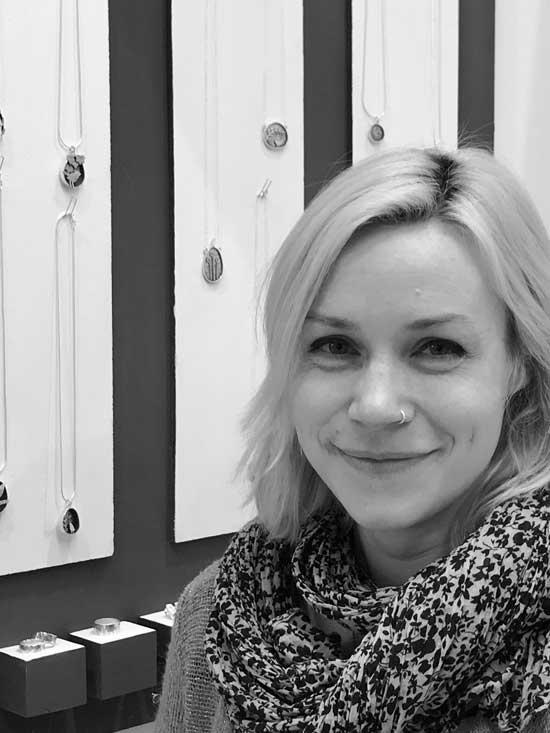 Helen describes herself as "striking an (un)imposing figure. wielding a hammer at the bench". At 5ft (and a bit) this self taught jeweller is happiest designing and making jewellery inspired by her urban surroundings. Her current surroundings are the red brick, Victorian terraced houses and gardens found lining the streets of Carrington and Sherwood in Nottingham, which inspires her jewellery collections. As such, leafy motifs, seasonal designs and garden birds often feature in her work, as well as the reddish colour of copper.
When not making jewellery, Helen's favourite way to pass the time is with family and friends, something nice to drink and some good food on the table.