WELCOME TO THE JEWELLERY MAKERS
We hope you love our gorgeous collection of handmade jewellery
EVERY ORDER IS MADE BY HAND AND DELIVERED DIRECT FOR FREE.
Welcome to THE JEWELLERY MAKERS, I hope you like our gorgeous collection of handmade jewellery. As we come through the strangest of times, our independent jewellery makers are still working in their tiny workshops and are all based here in the UK. Each of us works from home studios or our garden studios, making the beautiful jewellery that you love to gift and love to wear. We are the very definition of 'home working' and are by our very nature socially distant workers, working on our jewellery designs in very small teams but more often in isolation! We are currently still able to deliver you the perfect piece of jewellery and can post it anywhere in the UK, with FREE POSTAGE, FREE GIFT WRAP and a gift message popped in too! We make thoughtful jewellery gifts, beautiful personalised necklaces, stunning personalised bangles and beautiful artisan jewellery that you won't find anywhere else. We send direct to those you love. Order online and STAY HOME, STAY ALERT and STAY SAFE. Together we will get through this challenging time. All of our love, Emma and THE JEWELLERY MAKERS.
MEET THE JEWELLERY MAKERS
THE JEWELLERY JOURNAL
News and views from the jewellery bench. Chit and chat from Emma, our Head Honcho, Chief Waffler and Jewellery Maker. Find out what life is like when you decide you want to make jewellery for a living. Learn how to clean your contemporary jewellery and care for it, so that it brings you joy forever! Discover the pieces that I particularly covet and recommend for that perfect gift, find out why personalised jewellery is such a wonderful thoughtful gift to recieve. Catch a glimpse behind the scenes into the world of the contemporary jeweller and the creative female entrepreneurs I represent who design and create the jewellery pieces that you love. All of my waffles and more, come and join me on the blog and learn all about our amazing creative business.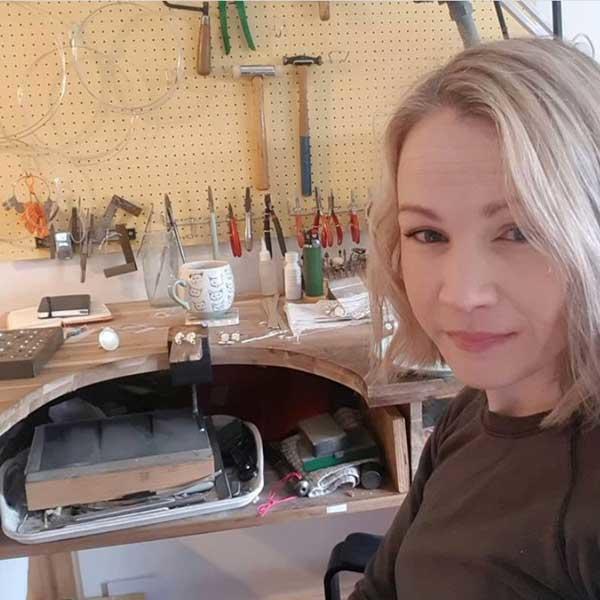 MEET THE MAKER - INTRODUCING MELANIE HAMLET AND HER GORGEOUS CONTEMPORARY ENAMEL JEWELLERY
Meet Melanie Hamlet - A founder jeweller of our Jewellery Collective and a very lovely personMelanie has been with THE JEWELLERY MAKERS from the very beginning, 3 years...
Read Article >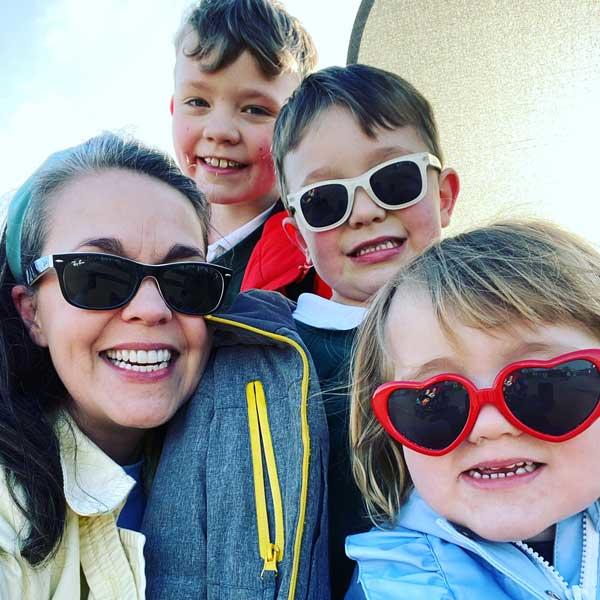 The Perfect Teacher's Jewellery Gift and what I've learned in lockdown.
Homeschooling has been…let's politely call it 'challenging'. As I write this there are 2 weeks of this term left and our home schooling efforts have dwindled to half...
Read Article >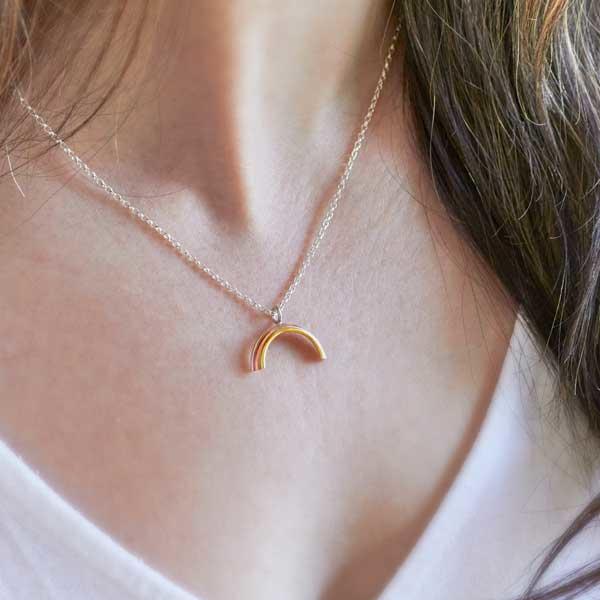 Emma's Edit, perfect handmade jewellery to wear during lockdown
Who needs to wear glamorous jewellery in lockdown? Well, I've had my fair share of days in my elasticated trousers folks, but I have to say that when I do make...
Read Article >