Classes - learn to be a Jewellery Maker
*NEW - online tutorials!*
Would you like to learn a wonderful new skill?
All of our face to face classes and workshops are currently suspended because of the COVID-19 virus.
However I have just added our first FREE ONLINE project! This is a beginner project using the tools you will have already at home in an everyday DIY toolbox, you will also need some wire, which you might have at home or if not can buy it here and I will post it to you. The video is still in the creation stage and will be available w/c 20th April. To be notified of the video going live please join the mailing list (link below)
I am developing a whole new online learning resource, to offer online courses for beginners to advanced students, if you would like to know more, please join the mailing list via the link below.
Alternatively you can purchase a voucher here if you would like to join us for a face to face class or workshop at a later date. Your support and understanding is hugely appreciated at this strange and worrying time. Stay safe everyone, Emma xx
https://mailchi.mp/83de0d7aec62/yes_keep_me_up_to_date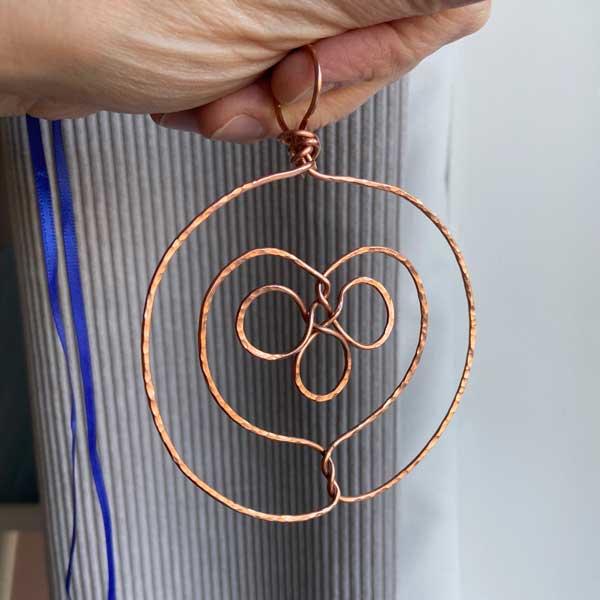 Read below about our usual offering - hopefully we will be able to offer this sort of class again soon!
Learn traditional jewellery making techniques and produce your own designs in metal in a lovely, well equipped workshop with our experienced jewellery tutor, in Farsley, West Leeds.
Great workshop facilities
Small friendly groups
Quality teaching in a safe and relaxed environment
Learn both design skills and technical skills
Classes for all abilities
One to one teaching also available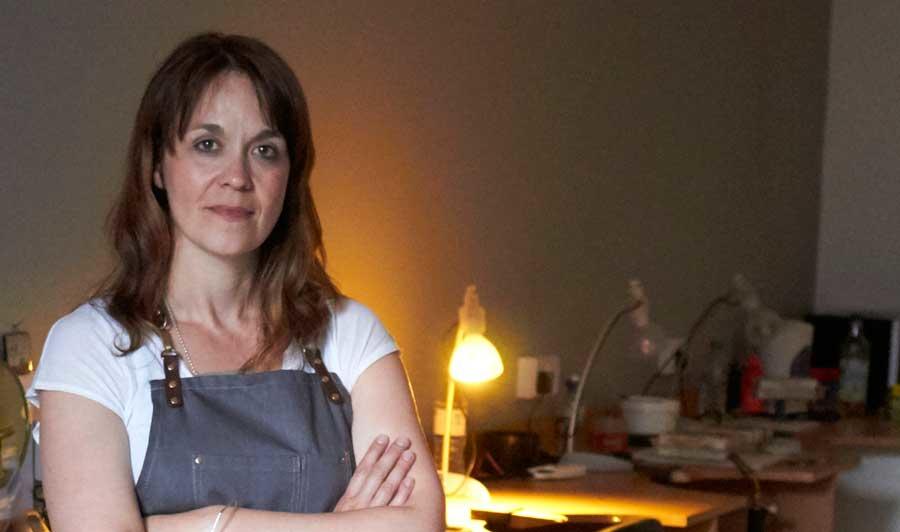 Daytime Courses
We host a Friday morning session from 11am-1pm, classes can be booked as one off sessions at a price of £20/session, or buy 6 weeks for £100. .
Fridays
11.00am - 1.00pm
£20/session plus materials
6 session term for £100 plus materials



Evening classes
We have a Tuesday night class. This class runs for 6 weeks blocks. It's a really popular course with a waiting list but places do come up so please contact us to join the waiting list if you are interested. Our next course dates are 5th, 12th, 19th, 26th November, 3rd, 10th December.
Tuesdays
6.30-9.00pm
£110/term plus materials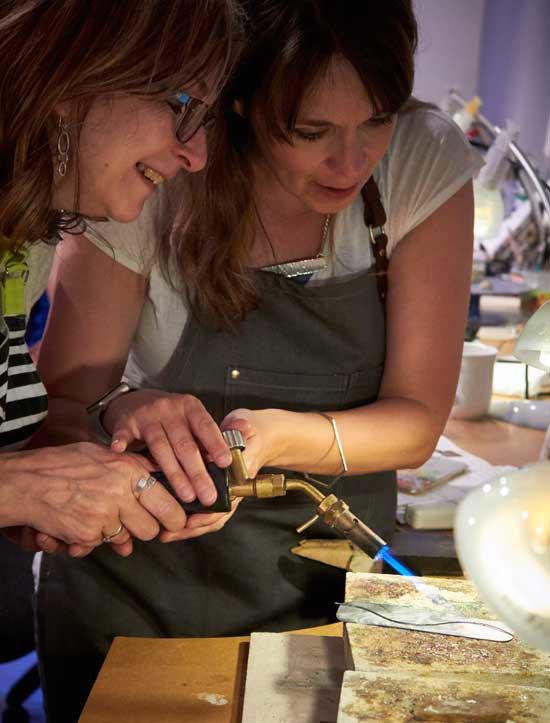 One to one teaching
Have our undivided attention and work in our workshop with a tutor all to yourself, or bring a friend or two and share the expertise. Ideal if you have a specific project in mind or if you struggle to commit to a regular time. £40/hour, for 1 person, £50/hour for two or £60/hour for three. We recommend a minimum of 2 hours.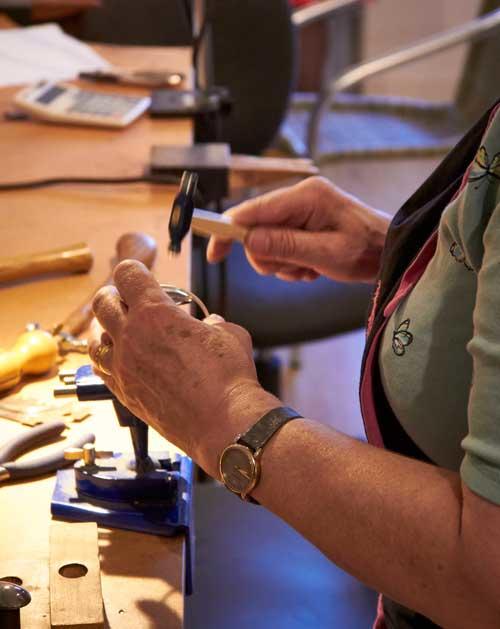 Friday Freedom Sessions
This is for students who have already completed one of our jewellery courses and can work safely and independently with minimal supervision. This is not a taught session but places are limited so please get in touch to book in advance to check there is space for you. Feel free to bring your own materials or they are available to buy from my stock of silver and copper.
Fridays

1pm-3pm

£10/session (not including materials)
'Silver Clay Saturdays'
I'm very happy to announce that we have a new Saturday workshop coming early next year. teaching a SILVER CLAY workshop in the studio on the 8th February.
Open to all abilities, this is an accessible and fun day, suitable for complete beginners and for those with more jewellery making experience, looking to explore silver clay.
This class is fully booked please join our mailing list to be kept informed of our future sessions.
The details
The Jewellery Makers, Sunny Bank Mills, Farsley, West Leeds, LS28 5UJ
Saturday 8th February
10am-4pm
£85
What it includes
This fee includes your silver clay, plasticine to play with, lunch (soup and sandwiches) tea, coffee and biscuits.
Findings and chain are payable on top (because people might make different choices there, so this seems fairer) a fine 16" chain costs around £4 as a guide. .

You can expect to make at least 1 finished piece or several smaller ones. Maximum of 8 places. .

If you'd like to book, Get in touch ASAP you can book your place here. It's going to be fantastic!!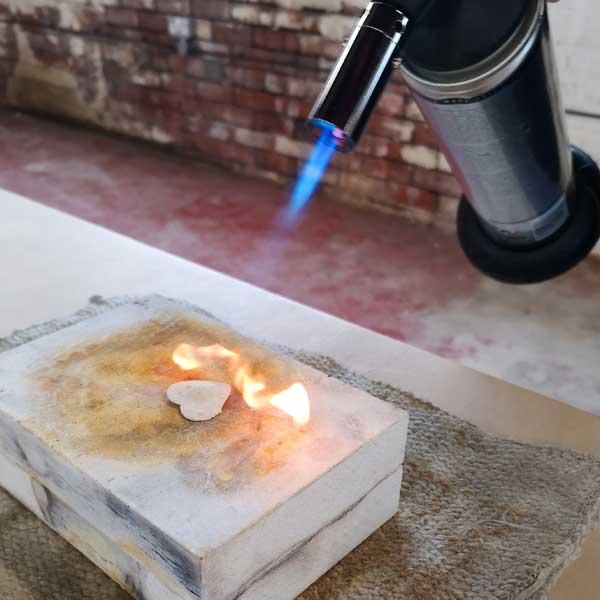 'Make a Bangle' Saturday Workshops
Spend a Saturday in the workshop and make a textured bangle, or a slim stack of bangles. Suitable for beginners or if you are 'rusty' and would like to recap your jewellery skills. Come and have fun with our hammers and create interesting textures and finishes on silver, with a yummy lunch included!
Join our mailing list to be kept up to date, or follow us on social media.
10am-3pm
Simple lunch (soup and a sandwich) included
Tea and coffee included
Materials included (enough to make 1 bangle or 3 slim bangles)
£65/day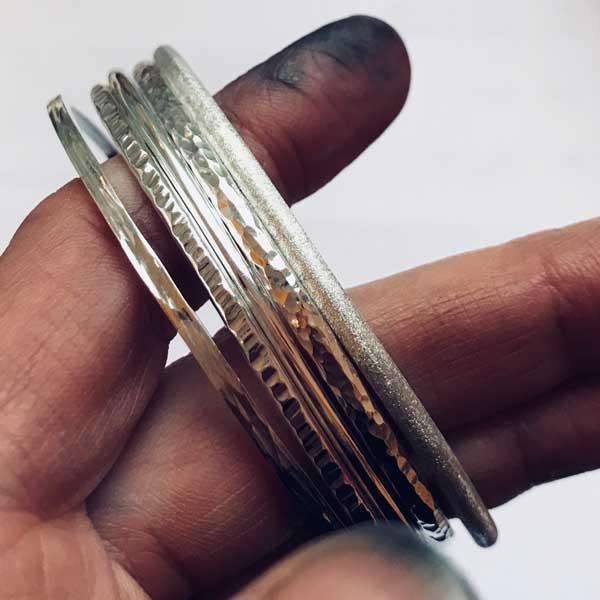 'Make an initial pendant' Saturday workshops
Work with silver to make a silver pendant, stamped with an initial and textured to add some interest. Working from my beautiful jewellery studio in Sunny Bank Mills, make your necklace by hand from scratch. Explore texturing and finishing to create different effects and go away with something beautiful that you'll cherish forever! You can make more than one drop for an additional cost.
Alternatively you can purchase a workshop day as a gift for someone else, it's a great gift for someone who enjoys working with their hands, and doesn't mind getting them dirty! The day is suitable for complete beginners or as a refresher.
The details
Join our mailing list to be kept up to date, or follow us on social media.
10am - 1pm
Materials included (to make one pendant on a silver chain)
£45
Tea and coffee and lots of biscuits included!
If you'd like to make more pendants you can do this for an additional charge, please get in touch to discuss what you'd like to make and we can advise you on the best way forward.

We have lots of plans for more workshops so please keep popping back to stay up to date or follow us on instagram or Facebook
https://www.instagram.com/the.jewellery.makers
https://www.facebook.com/thejewellerymakers